This is a closer look at a fairly well-designed corporate business park about an hour outside of Philadelphia. Included in this post is a series of photos taken today. This corporate park was clearly to be considerably larger. In one of the photos, construction/structural equipment for a later phase is visible off in the distance. Apparently demand tapered off, and the recent economic downturn only further hampered any chance of seeing this come to fruition. Here is a series of photos my wife and I took after a long walk along the Chester Valley Trail. The fellow in figure 3 wearing a dark shirt, khaki pants and tan hat is none other than yours truly.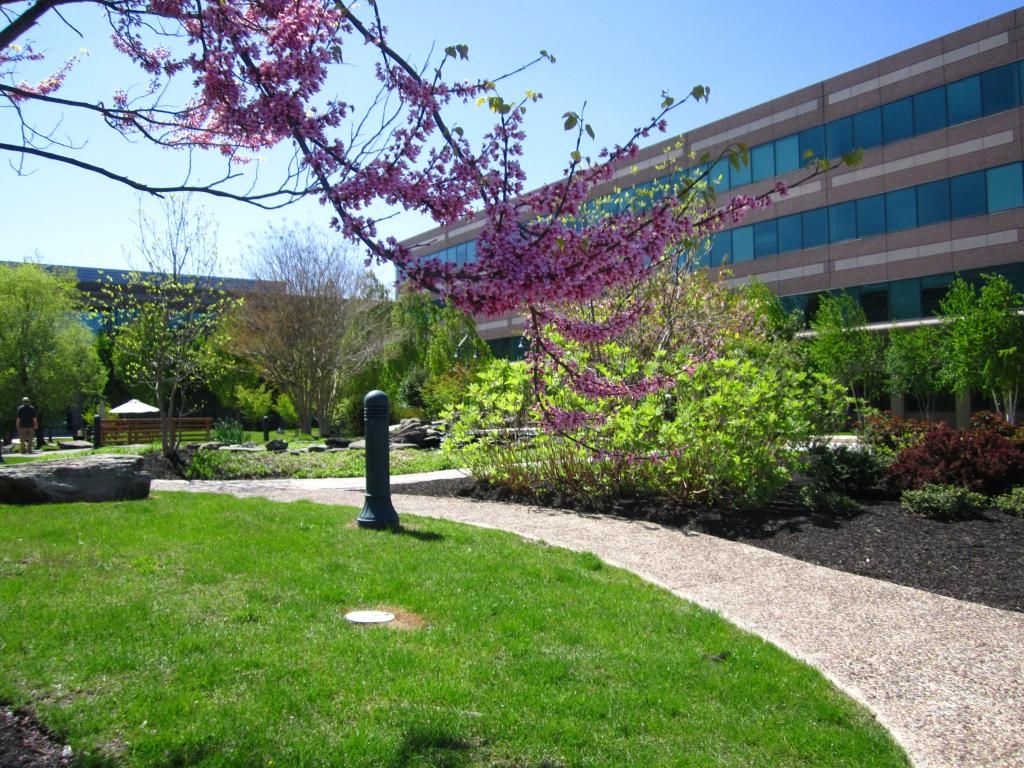 Depicted above is the central recreational space in between the three buildings of Valley Creek Corporate Center. In addition to the landscaped greenery, the courtyard also contains a water feature as well as a seating area which is visible off in the distance.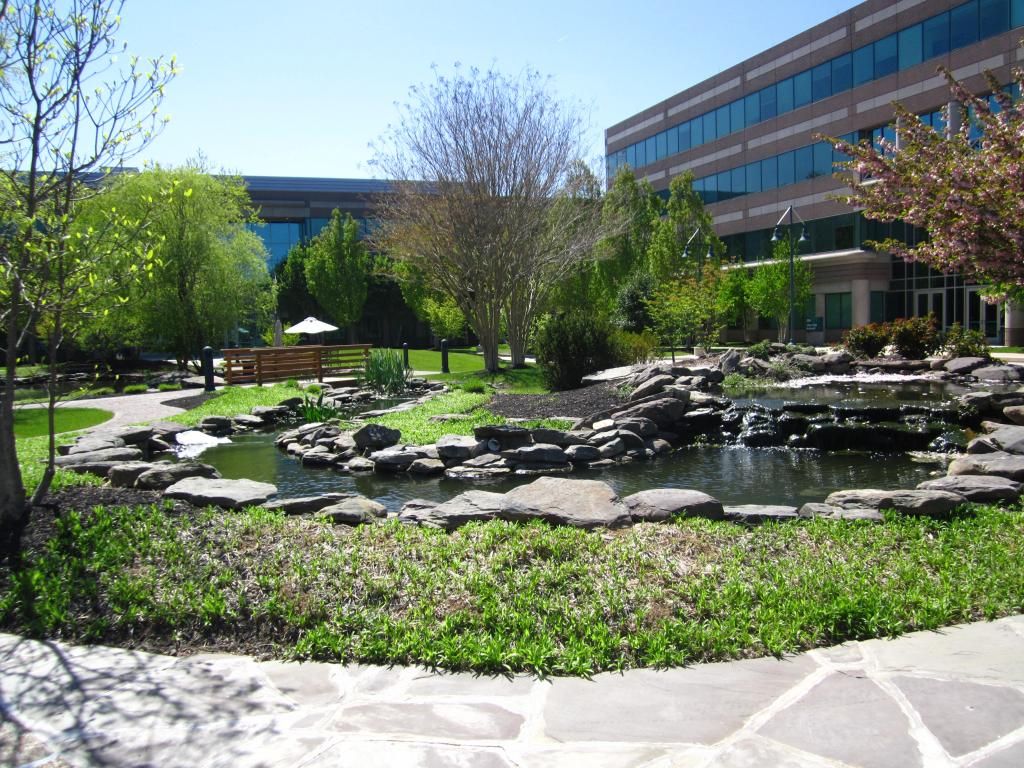 In Figure 2 is the waterfall and stream component of the water feature.
The stream eventually leads to the expansive goldfish pond. Viewpoint is caught from a pedestrian bridge leading over the stream. The photos above and below give an impression of an "outdoor room," as defined in Ewing and Bartholomew's "Pedestrian & Transit-Oriented Design" (2013) as any open land containing buildings and/or trees as walls and the sky providing the "ceiling."
The bottom two pictures illustrate the adjacent Chester Valley Trail. The top picture is looking toward the west, and one of the buildings at the corporate center is visible in the background. In the eastbound-looking image at the bottom, you can see construction equipment off in the distance. Also visible is a walker enjoying a stroll along the trail. Notice how the fencing in the median helps to enhance pedestrian safety at this street-level pedestrian crossing.
This trail currently ends at the Wegman's shopping center in Malvern, which is supposed to be part of a larger TND development containing office and residential use in addition to the existing retail establishments. Adjacent to this development is the corporate campus of Vanguard Group, through which this trail passes (or will pass once the entire Upland at Worthington development is completed).